Langridge Artist Colours Dry Pigments
Dry Ground Pigments
Langridge dry ground pigments contain the highest specification pigments sourced from around the world. The colours are noted for their quality of grade and fineness, ensuring maximum tone and chroma. All colours are pure single pigments with no blending. 120mL.
Colour Chart Linked in the Logo below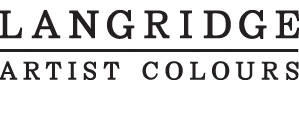 This category is empty! Please try another category or use our search function to find what you are looking for. If you require further assistance please contact us.